2018
Back
to
School
Make security a part of your back-to-school preparation
4400D Indoor Bluetooth® Padlock
Master Lock's new Edison Award™-winning Indoor Bluetooth Padlock offers students a new way to unlock their gym or hall lock by turning their Bluetooth-enabled smartphone into their very own key, eliminating the hassle of a forgotten combination.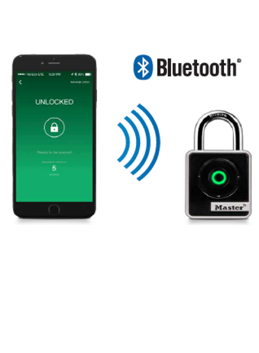 5440D Bluetooth® Lock Box
With the Master Lock Bluetooth Lock Boxes, parents can ensure their children can securely enter the home after school - even if they forget their keys. By using the latest Bluetooth technology and the Master Lock Vault eLocks™ app, students can use their smartphones to access spare keys and parents can remotely monitor lock box access to ensure their children arrived home safely.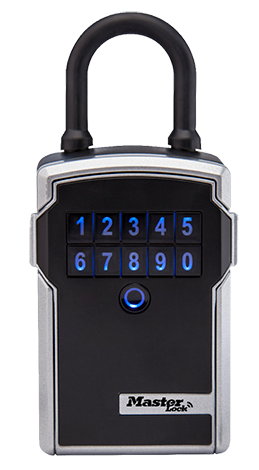 1588D Magnification Combination Padlock
Master Lock's Magnification Combination Padlock features a larger, easier-to-read dial that simplifies locker access and provides students with a convenient, affordable and secure solution to lock their lockers. The unique optical grade 360-degree lens obscures combinations from nearby onlookers to ensure students' belongings are safe from intruders.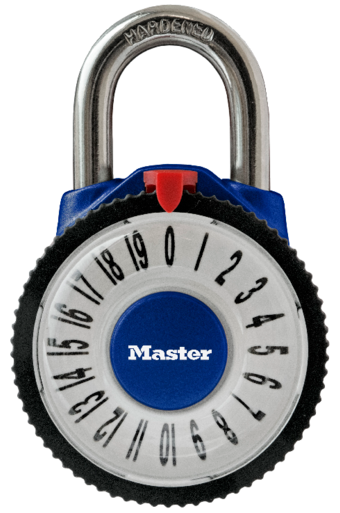 4688D TSA Luggage Locks
College students traveling home on breaks can secure their valuables with a Master Lock TSA Luggage Lock, which provides a convenient way for TSA screeners to easily inspect baggage and relock - without cutting the lock. The easy-to-use luggage lock offers a unique flexible cable that resists abuse from airport conveyors and an easy to set & reset numeric combination for easy access.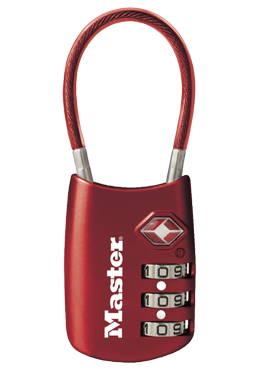 X075 Digital Security Safe
For college students, the Sentry®Safe Digital Security Safe X075 is a great security solution for your precious valuables and electronics. Large enough to fit most laptops, this safe offers power cord access to keep your electronics secure even while they are plugged in.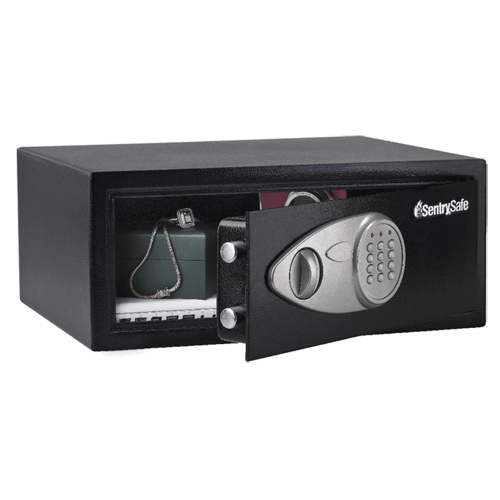 Master Lock Door Security Bar
In dorms or off-campus residences, the Master Lock Door Security Bar provides an extra layer of security for students away from home. This dual function door security bar is adjustable and fits most sliding entry and patio doors, while resisting forced entry and offering simple security.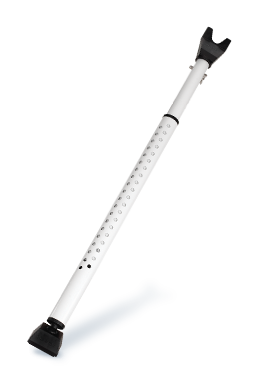 8127TRI Cable Bike Lock
For those biking to school, the 8127TRI Bike Lock is a great solution to keep your bike secure during class hours. Featuring braided steel for maximum strength and flexibility, and protective vinyl coating to protect against scratches, its also available in bright colors (red, blue, and green) for simplified identification.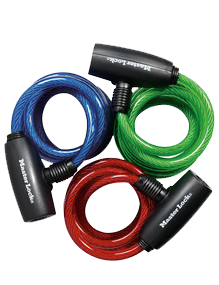 5900D Portable Safe
The ultimate portable solution for students on the go. The secure, reliable portable safe give users the freedom of always knowing that their MP3 players, cell phones, cameras, gaming devices, cash, credit cards, jewelry, keys, passports, sunglasses and other small valuables are well protected everywhere.