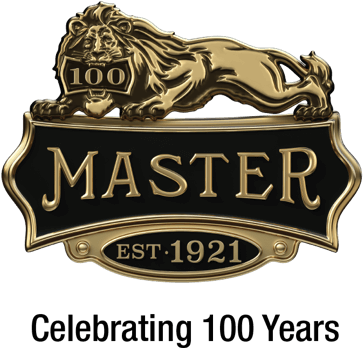 Celebrating 100 Years by
Honoring those Who Give Back
We are proud to announce we have selected the Master Lock Community Champion, and would like to honor these six everyday people who have the strength, courage and resilience to turn ideas into action and make a difference where they live, work and play.
Giving back and helping others secure a stronger tomorrow…
…is something that's incredibly important to me, so it is my honor to congratulate the winners of Master Lock's Community Champions program. These unsung heroes have done amazing things in their community and continue to do their part to make the world a better place. I couldn't be more inspired by these individuals.
Donald Driver
Former NFL Player and Philanthropist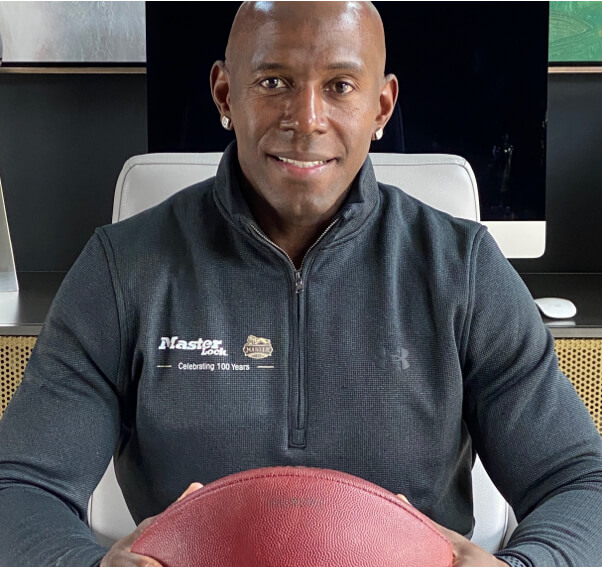 Megan Manigault
Community Champion
North Charleston, SC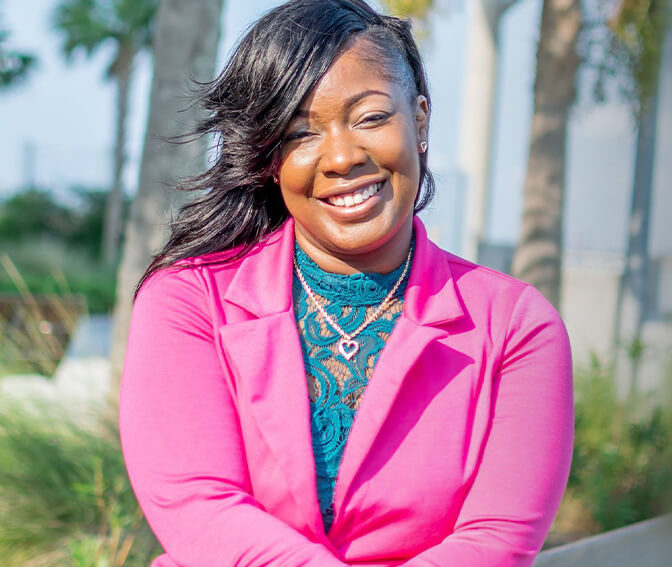 A survivor of sexual abuse, Megan founded I Am Voices, a non-profit organization designed to help raise awareness of and provide help for adolescent victims of sexual abuse. I Am Voices provides a safe space for survivors to get the help they need and was named in honor of every survivor silenced and/or afraid to speak their truth. Megan is dedicated to her nonprofit where she also opened a transitional house for girls to get off the streets and have somewhere safe to live. Megan has used much of her own money to fund the organization and gives countless hours to volunteering while raising a family and working full time.
Five Honorees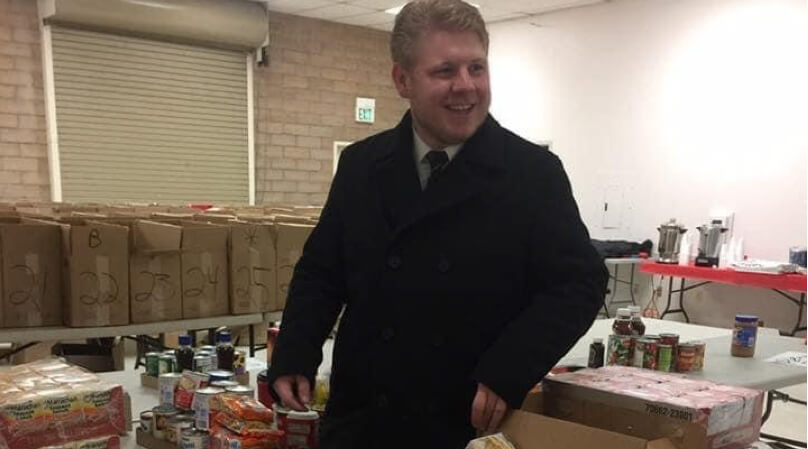 Zachery Ramos
A young man with a mission
Gustine, California
As a senior in high school, Zack was driven to make a difference, creating a free youth literacy organization in his community. Five years later, he has given out over $25,000 worth of free books (80% of them purchased by Zack himself) and has raised over $18,000 for various causes. Zack has also given his own money to help underprivileged schools in his community, including assisting in a new STEM wing at an elementary school. When COVID-19 began impacting his community, he implemented a food distribution program that hands out thousands of meals each week in 5 different cities. Most recently, Zack opened a Traveling Library Headquarters to provide a safe space for tutoring and scholarship assistance.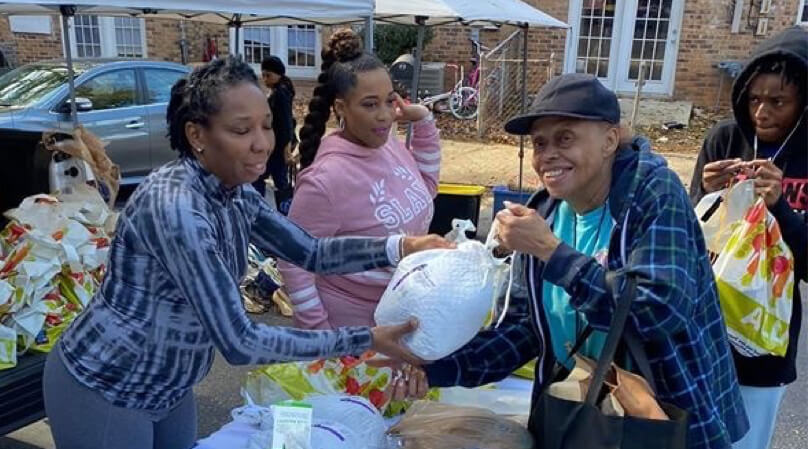 Kim Jackson
Mom and kids giving back
Miami, Florida
As a single mother of 7 children, Kim understands the challenges of surviving everyday life with limited resources. Her personal experience motivated her to help others in need through her nonprofit organization, Doing Good in the Hood. She travels, with her children at her side, to provide relief for families in underserved neighborhoods. With the help of donations from local and corporate organizations, she and her team are able to provide clothes, shoes, toiletries, school supplies, non-perishable foods, and more each month. They also support their community with various other events, including back-to-school drives and holiday drives. Kim also has an incredible talent at motivating others to join her in helping their communities.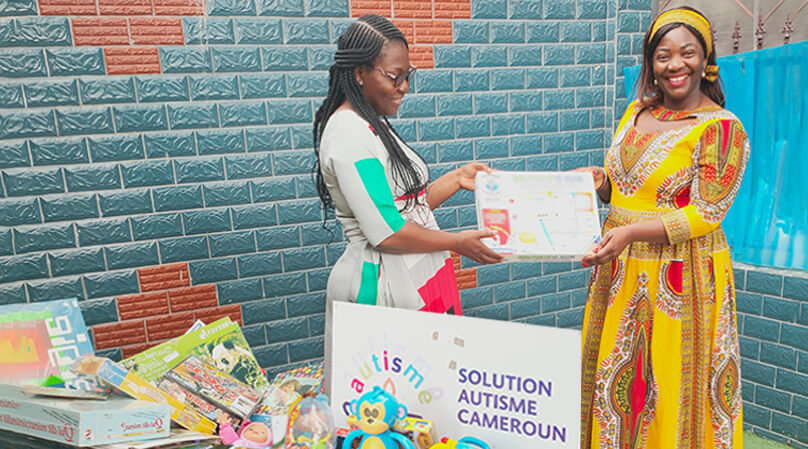 Rose Eke
Equal opportunity for all kids
Orly, France
As the president of the Ndolo Pour Tous association, Rose is the driving force behind the organization's efforts to support children with mental disabilities and autistic children in Africa. The Ndolo Pour Tous association works for the autonomy and development of children with mental and hearing impairments, by providing education, rehabilitation, vocational training and social reintegration. As part of their efforts, they also support educators and parents of disabled children by providing them with information, training and education on the disease. Through her work, Rose is making an impact on countless children and their families.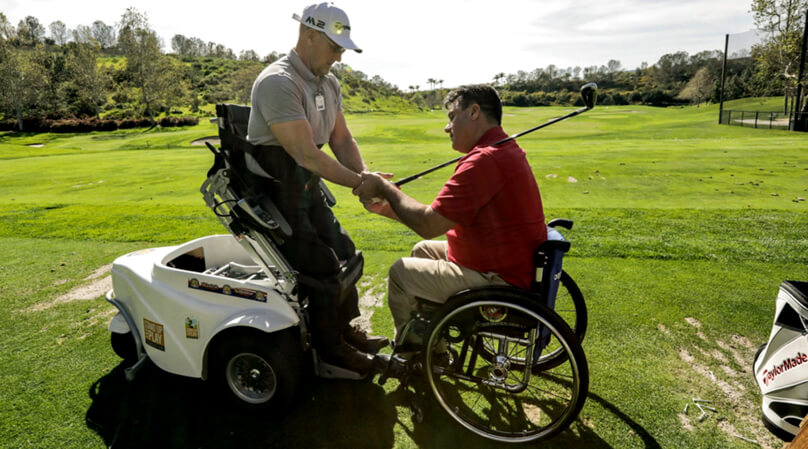 Anthony Netto
Helping others stand up and play
Las Vegas, Nevada
Originally from South Africa, Anthony Netto is an international ambassador for challenged golf and has been a USGTF Master Golf Teaching Professional since 1999. Anthony trains PGA professionals and veterans on how to use the game of golf as therapy and serves as a consultant for handicapped golfers worldwide. Motivated by his own challenges from multiple life-altering injuries and a Multiple Sclerosis diagnosis, Anthony co-invented an all-terrain standing sports wheelchair and created a foundation to make them available worldwide. A few of his many accomplishments include initiating the European/American KidSwing program, training the German Disabled Golf Team, USA Golf Team Invictus Games Toronto 2017 and holding the current Paralong Drive World record at 317 yards.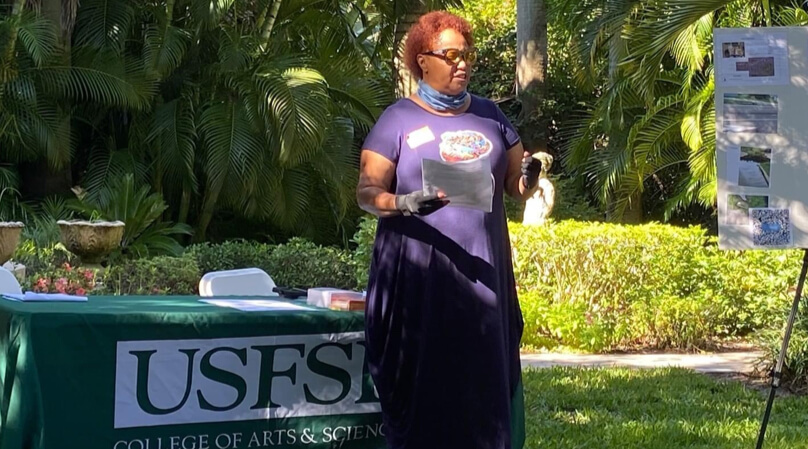 Erica Hall
A true changemaker
St. Petersburg, Florida
Erica embodies everything you want in a leader and more. With a background in community economic development, environmental justice, social justice and equity, housing diversity, and more, she is driving change in her community in so many important areas. She currently serves as the Board Chair of the Florida Food Policy Council and is also Executive Committee Vice-Chair - Suncoast Sierra Club. Erica is also a member of a number of other key groups working in urban agriculture, food advocacy and policy, community engagement, non-profit management, Board development, environmental justice, neighborhood revitalization, historic preservation, and community economic development at the Federal, State, and local levels. There's no question that Erica is making an impact on her community.
A Message From Our President, David Youn
Congratulations to all of our winners and everyone who participated from around the globe. Thank you for sharing your incredible stories and continuing to use your courage, strength and resilience to improve the world we live in. You are true Community Champions!