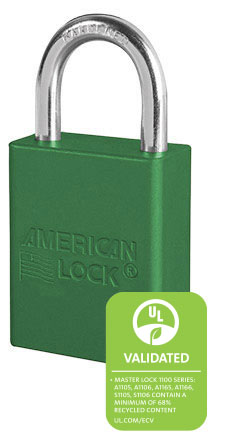 Commitment to the Environment
UL Environment awards Master Lock Safety Padlocks* with Environmental Claim Validation
Reduce – Our Master Lock Safety thermoplastic padlock bodies are molded using a hot runner injection molding process that results in virtually no scrap metal.
Reuse – Precision engineering, durable materials and recommended padlock maintenance ensure all Master Lock Safety padlocks are long lasting.
Recycle – Master Lock safety padlocks use a high percentage of recycled metal. Steel shackles, brass keys and cylinders, as well as our aluminum lock bodies are all manufactured using recycled material. These padlocks maintain a minimum amount of recycled content, with some at 65%!
Want to learn more about UL Environment? Visit the UL Environment website!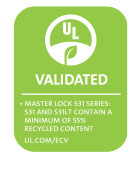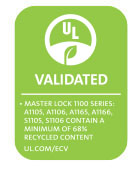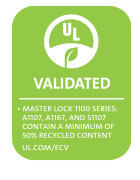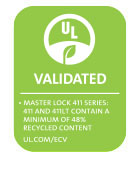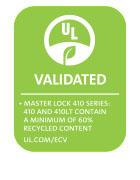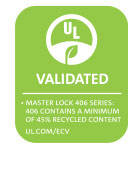 *Does not include Master Lock Safety Padlock Series #3, S32 and S33