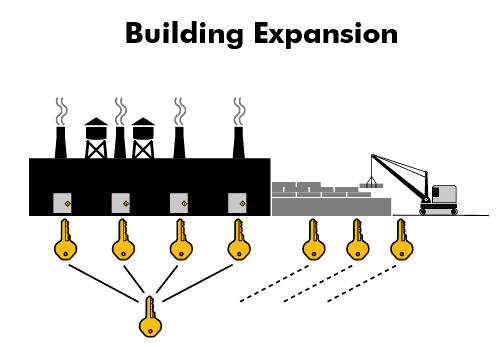 If Master Lock Company designed the original Master Key System, specify the key codes for the new locks.
If Master Lock Company did not design the original system, Master Lock needs to review the following system information:

The complete key record (bitting list) of issued keys in order to eliminate potential duplication
Current system specifications, size and scope
Master Lock will expand the system where possible within the limits of the systems' original design and will contact you to discuss system details.
Please contact Master Lock Customer Service to discuss your system requirements at 800-308-9244.