App Download / Device Compatibility
Download the App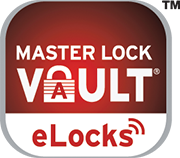 Compatible Devices
The Bluetooth® locks are designed to work with devices that are built to Bluetooth® v4.0 (or higher) specifications and implement the capability to communicate with Bluetooth® peripherals. iOS and Android platforms are currently supported.
iOS Devices
iPhone (4S, 5, 5C, 6, 6 Plus, 6S, 6S Plus, SE, 7, 7 Plus)
iPod Touch 5+
iPad (3+, Air+, Mini+)
Common Android 4.3, 4.4, 5.0, 6.0, 7.0 Devices
You can determine your device's OS version in your phone's settings.