Double the Storage.
Hundreds of Uses.
They're sleek. They're secure. They're reliable. Our new line of lock boxes will keep your property safe while allowing convenient access.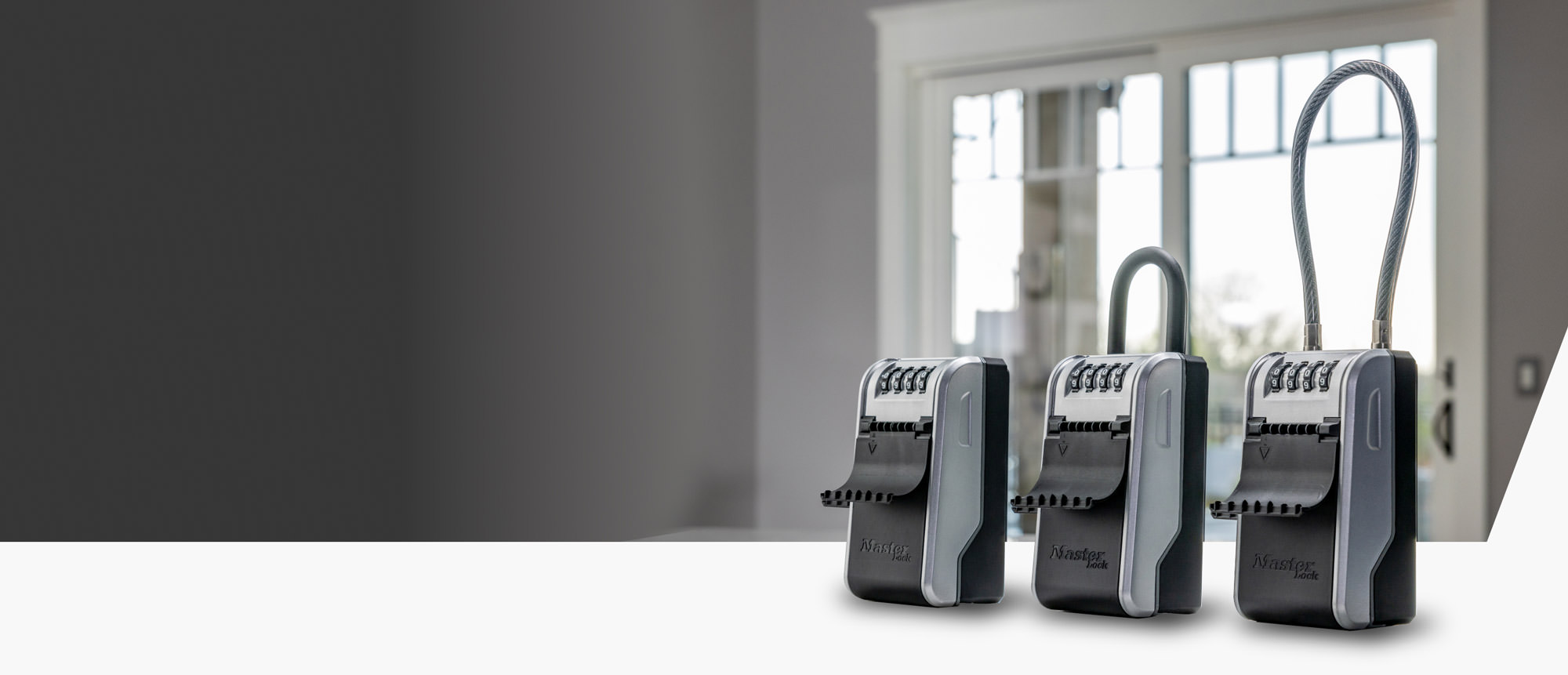 The next generation of lock boxes.
With three new, unique models, you have more space and flexibility to put your lock box exactly where you need it. Uses include:
Real Estate Professionals
Home/Yard Services
Child/Elder/Pet Care
Vacation/Rental Properties
Businesses & Job Sites
Vehicles
Which model is right for you?
Best-in-class protection.
With a durable solid metal body and double the storage capacity, you can keep more shapes and sizes of keys, fobs and cards secure.
Designed for ease.
Because when you need to protect something, your lock box just has to work. The integrated bin prevents jamming while ergonomic, easy-to-grip dials and one-step operation make opening painless.
A new way you can protect what matters most.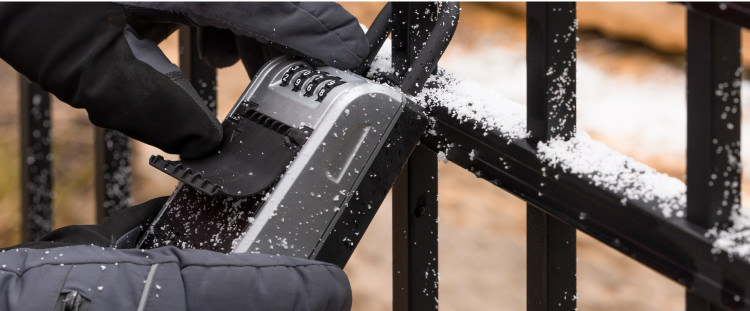 The durable weather-resistant cover snaps closed to protect the dials from the elements.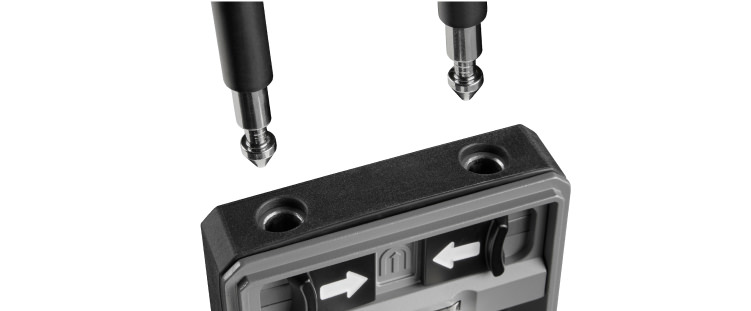 The removable shackle or cable lets you place the lock box where you need it to be .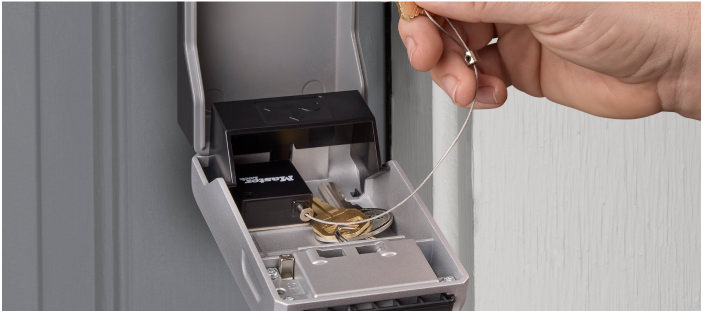 Each works with the Master Lock Retractable Key Tether to prevent lost or misplaced keys.