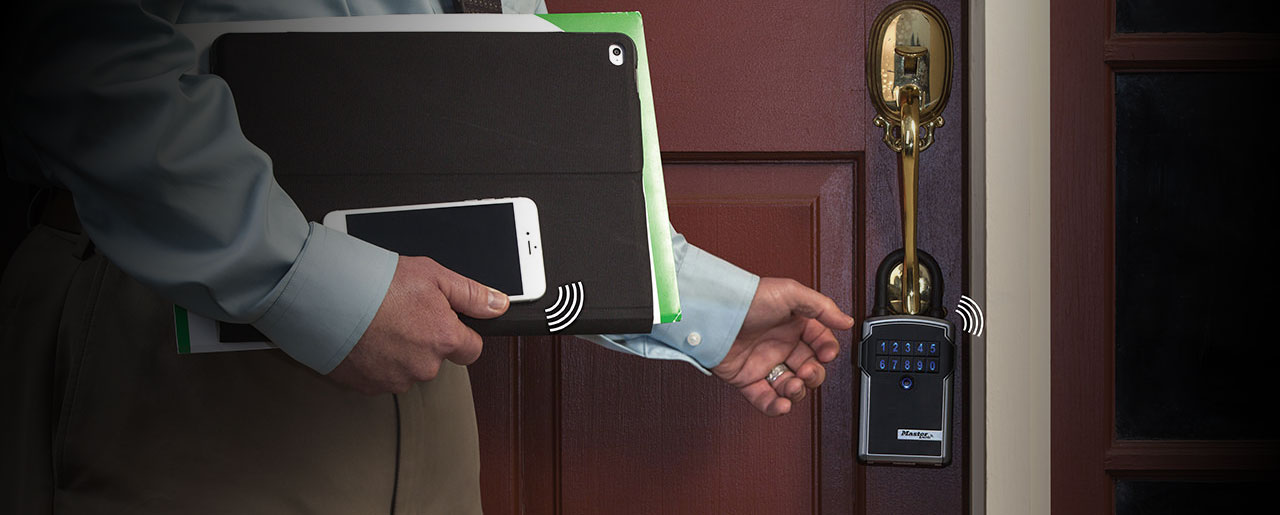 Lock Boxes and software for many locks and many users.
Smart. Simple. Secure.
Advanced Security and Access-Management System.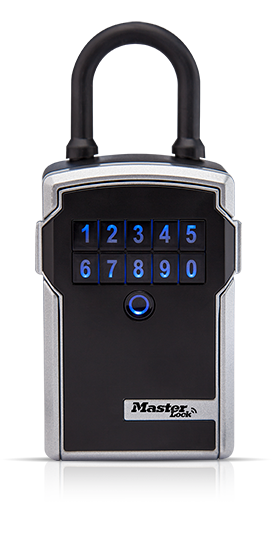 Bluetooth® Portable Lock Box
Model No. 5440ENT
Learn More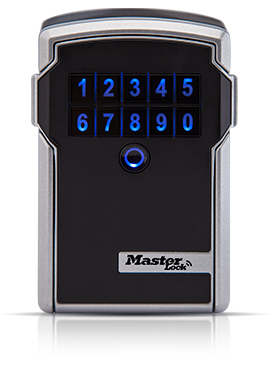 Bluetooth® Wall Mount Lock Box
Model No. 5441ENT
Learn More
Flexible Asset Management
Whether it's one lock or thousands, Master Lock Vault Enterprise provides unmatched security, simplicity and accountability. Administrators control individual or system-wide lock access with our convenient web interface, while users enjoy simple, secure access to assigned locks or lock boxes with the Master Lock Vault Enterprise app.
Individual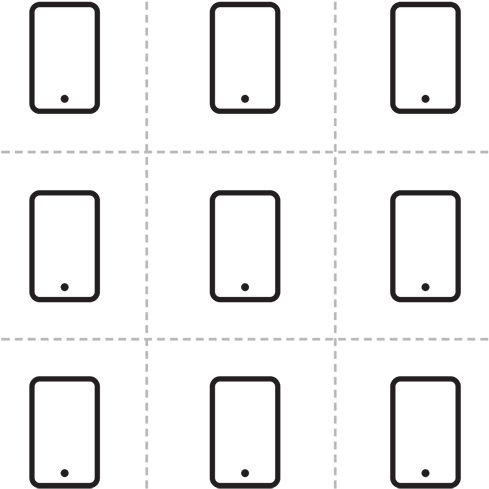 Share permanent or temporary access with our app that turns smartphones into smart keys.
Group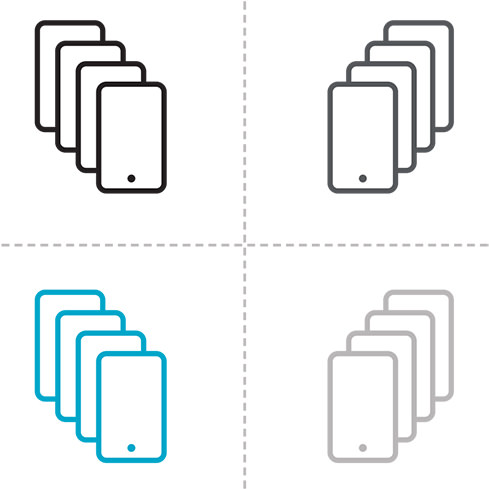 Easily assign users and devices to unique access groups, on demand.
Customized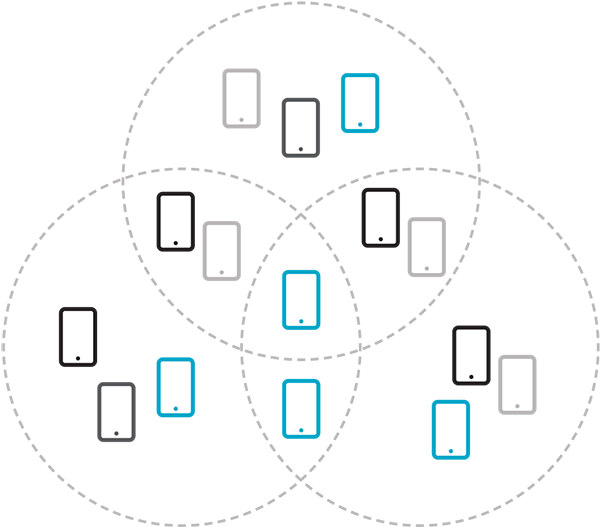 Enjoy system-wide customization, including the ability to overlay groups for efficient access management.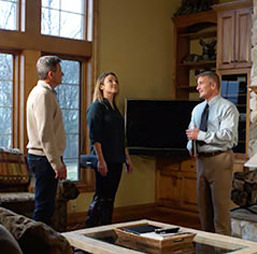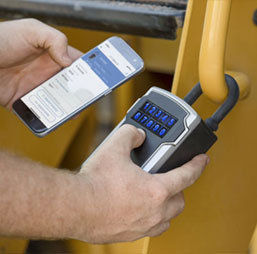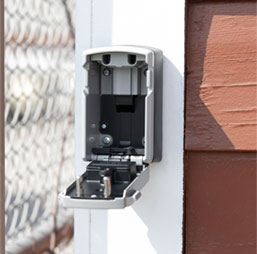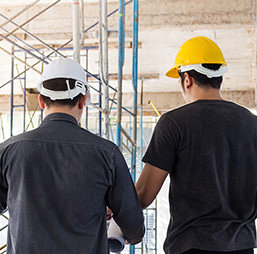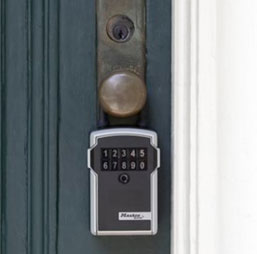 Ideal access control for:
Real Estate Sales
Commercial Property
Facilities
Manufacturing
Job Sites
Features & Benefits:
Advanced security and access-management system
Efficiently manage access to ensure the right users have the right access
Master Lock lock boxes integrate seamlessly with ShowingTime®, providing convenience of one app to manage everything from scheduling to walking through the front door. Learn More
Simplify security set-up with bulk user and lock uploads
Automatically map lock and lock locations via smartphone
Easily monitor access with robust data and audit trails
Assured back-up entry method using manual directional codes
Leverage the security of 256-bit military-grade encryption
No secondary key card
Large storage capacity for keys and key cards
Easily replaceable long-life battery
4400ENT
4401LHENT
5440ENT
5441ENT
6440ENT
Lock Dimensions
Full Height
3.15in (80mm)
5.30in (135mm)
7.2in (183mm)
4.98in (127mm)
5.25in (133mm)
Body Height
1.99in (50mm)
2.93in (74mm)
4.98in (127mm)
5.25in (133mm)
Body Width
1.85in (47mm)
2.22in (56mm)
3.32in (83MM)
1.40in (36mm)
Body Depth
1.07in (27mm)
1.06in (28mm)
2.27in (59mm)
.80in (20mm)
Wire Length
—
—
—
—
9in (229mm)
Internal Compartment Dimensions
Height
—
—
3.60in (91.4mm)
—
Width
—
—
2.50in (63.5mm)
—
Depth
—
—
1.10in (27.9mm)
—
Cubic Capacity
—
—
7.3cu in (119.6cu cm)
7.9cu in (124.5cu cm)
—
Shackle Dimensions
Height
7/8in (22mm)
2in (51mm)
1-13/16in (46mm)
N/A
—
Width
13/16in (20mm)
5/16in (23mm)
1-13/32in (36mm)
N/A
—
Diameter
9/32in (7mm)
11/32in (9mm)
13/32in (10mm)
N/A
—
Technical Specifications
Weight
.51lbs (.229kg)
.78lbs (.353 kg)
2.55lbs (1.2kg)
2.35lbs (1.1kg)
.30lbs (.136kg)
Operating Temp.
25° to 150°F (-4° to 65°C)
-13° to 150°F (-25° to 65°C)
-40° to 125°F (-40° to 52°C)
-40° to 125°F (-40° to 52°C)
-40° to 125°F (-40° to 52°C)
Battery Type
CR2450
CR2
CR123A
CR123A
—
Jump Battery
CR2450
9V
9V
9V
—
Power Input
—
—
—
—
12-24 VDC, 20mA average
Opening Code Types
Primary
1
1
1
1
—
Secondary
0
0
5
5
—
Temporary
1
1
1
1
—
Software Compatibility
IOS Version: 10 or later. Device: 6 or later. ANDROID Version: 5 or later. Device: Various. Web Management: Chrome, Safari, Firefox, Internet Explorer (Edge).