Security
proven to
weather the storm
Protect your valuables with strong products built to withstand extreme weather and physical attacks.
We recommend the following products for all of your security needs.
New Master Lock®
Universal Lock Box
In the event of a natural disaster, lock boxes provide a secure way for friends, family and first responders to check on their loved ones. The new Master Lock Universal Lock Box is the only one on the market that features an adjustable shackle, so it can be affixed to almost any style of door hardware. Its wide metal body allows for enhanced durability, weather protection and security for spare keys to homes and other properties.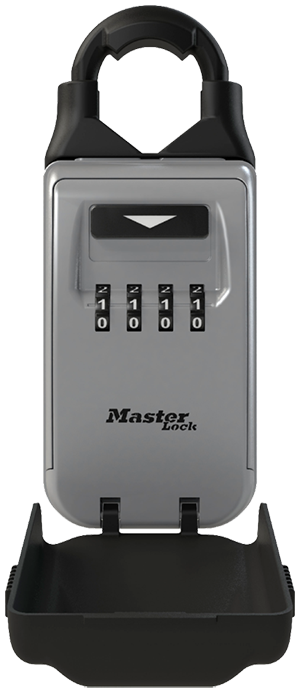 Master Lock's Family of Stainless-Steel Padlocks
Master Lock® offers a wide selection of stainless-steel padlocks that provide enhanced security, durability and reliability based on consumer needs and application. The Master Lock 5SSKAD Stainless Steel Padlock features a stainless-steel body and shackle, and brass 4-pin tumbler cylinder providing maximum weather resistance and enhanced security to protect storage areas, such as garages and sheds, as well as recreation vehicles like boats and four wheelers.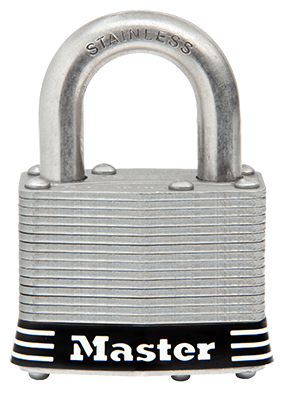 Sentry®Safe Digital
Fire Safe
With its UL Classified fire protection and ETL Verified water protection, the SentrySafe Digital Fire Safe is the ideal storage solution to protect documents and valuable assets from wildfire and flood damages. Its solid steel construction provides durable and reliable protection in extreme weather while a pry-resistant hinge bar protects against theft. In the case of a power outage, it features an interior light, so you can easily access your items without additional lighting.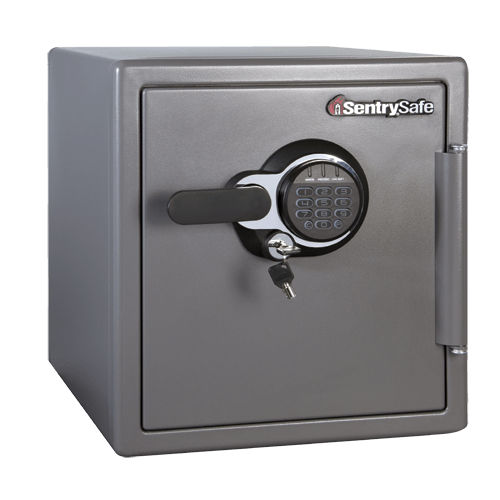 Master Lock SafeSpace® Portable Personal Safe
For homeowners that need temporary security while on-the-go, the Master Lock SafeSpace Portable Safe allows for convenient and secure transportation of small personal items. Its durable construction is made to withstand abuse while its shock-absorbing foam on the interior protects valuables on the inside. Keep valuables secure by tightly wrapping the cable around a fixed object or double the cable to use as a carrying handle for easy transporting.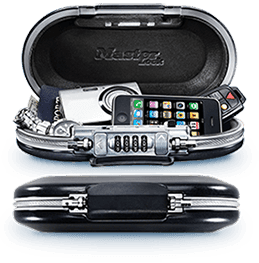 SentrySafe QAP2BEL
XL Biometric Pistol Safe
With the SentrySafe XL Biometric Pistol Safe, gun owners can rest assured that their firearms are secure. Equipped with a biometric fingerprint scanner for fast, one-handed access, the biometric pistol safe features two-pistol capacity for additional firearm and ammunition storage, while interior lighting provides increased visibility in low-light situations, so you can easily access the safe.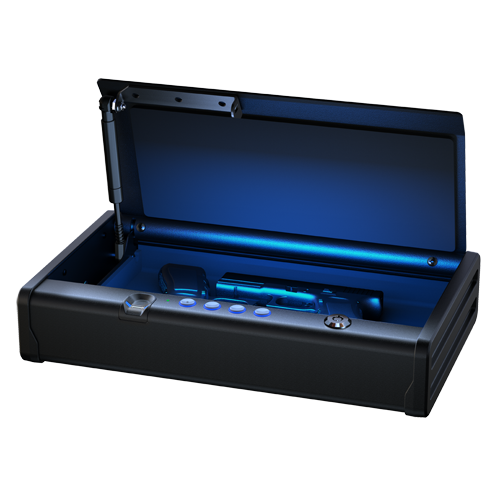 Master Lock 265D Adjustable Door Security Bar
Constructed with 20-gauge steel, the Master Lock No. 265D Security Door Bar securely keeps doors closed in case of attempted forced entries. The bar adjusts from 27-1/2 in. to fit most home and patio doors and can be adjusted to fit sliding doors.