S3500 Series: Group Lockout And Permit Control Station
Master Lock understands that in order to make work environments safer, you need products that will meet the unique needs of your lockout program. The modular design of the S3500 Series offers endless options for placement and use. Take a build-your-own approach to group lockout.
S3500 - Permit Control Station
S3501 - Permit Display Case
S3502 - Wall Mount Group Lock Box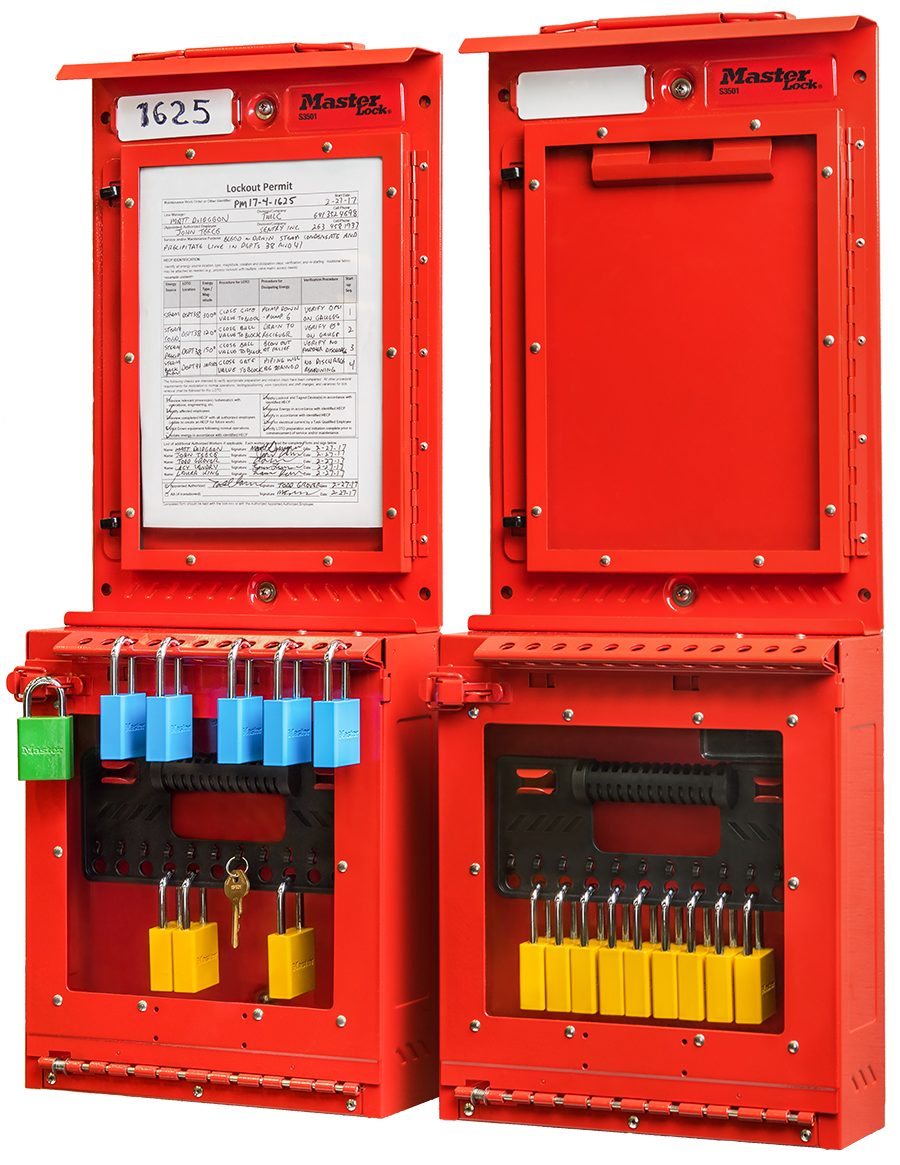 Group Lockout Where You Need It
This product family allows you to configure the models you need in the quantity required to support your lockout program in various settings throughout your facility. Placing equipment and paperwork in a single location can help improve the effectiveness and efficiency of group lockout. When placed at the point of lockout, the S3500 Series can minimize the movement of equipment and personnel, reducing the amount of time it takes to complete lockout from start to finish. In a centralized control room setting, the S3500 Series can improve and streamline communication.
A single location to display and protect paperwork and padlocks for group lockout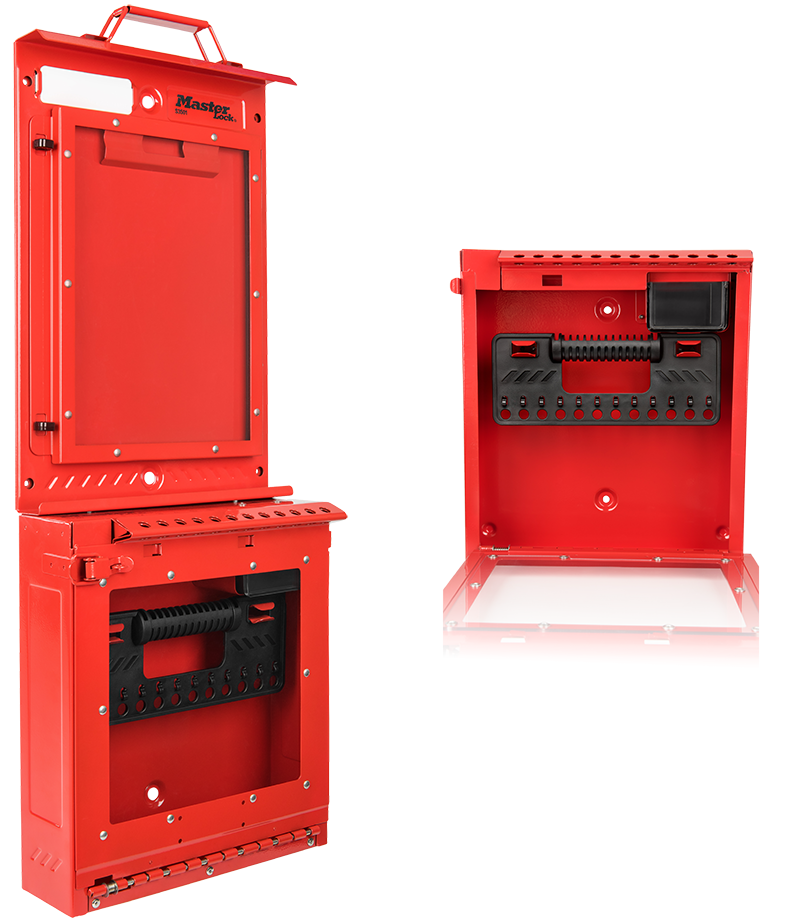 Expand to learn more
Carrying Handle enables easy portability when not wall mounted
Expand to learn more
Rewritable Tag provides area to write temporary, station-specific information
Expand to learn more
Impact-Resistant Polycarbonate Windows make it easy to view permits, procedures, padlocks or secured key(s) inside
Expand to learn more
Impact-Resistant Polycarbonate Windows make it easy to view permits, procedures, padlocks or secured key(s) inside
Expand to learn more
Latch Hole creates identifiable, designated place for control or operations lock
Expand to learn more
430-Grade Stainless Steel Construction withstands the elements and resists corrosion
Expand to learn more
Pre-Punched Rivet Holes offer option to attach a brass or aluminum laser-engraved tag
Expand to learn more
Numbered Lock Holes help organize and identify locks
Expand to learn more
Winged Lock Hanger makes it easy to apply and view locks
Expand to learn more
Closed-Cell Rubber (EPDM) gasket protects paperwork from water damage in outdoor applications or during cleaning
Expand to learn more
Tension Clip holds multi-page permits or procedures securely in place
Expand to learn more
Key Hooks display equipment key(s) individually during lockout
Expand to learn more
Removable Lock Caddy helps transport up to 12 equipment locks to energy isolation points
Expand to learn more
Removable Key Cup with window offers visibility to secured key(s) during lockout and allows key(s) to be retrieved easily after the last padlock is removed
Expand to learn more
Key slot allows equipment key(S) to be added after the lockout has been initiated
Video: S3500 Series Group Lockout And Permit Control Station

Specifications
| | | | |
| --- | --- | --- | --- |
| Model | S3500 | S3501 | S3502 |
| Description | Permit Control Station | Permit Display Case | Wall Mount Group Lock Box |
| Material | 430-grade stainless steel with powder coating | 430-grade stainless steel with powder coating | 430-grade stainless steel with powder coating |
| Packaging | 1 permit control station per ship case | 1 display case per ship case | 1 lock box per ship case |
| Length | 31 in (787mm) | 17-3/8in (441mm) | 13-11/16in (348mm) |
| Width | 12-1/8in (308mm) | 12-1/8in (308mm) | 12-1/8in (308mm) |
| Depth | 4-11/16in (119mm) | 2-1/4in (57mm) | 4-11/16in (119mm) |